Custom IU achievement badge
Create a custom badge to recognize completed micro credentials
Got a specific vision or design you'd like to see on your badge icon? We can help you create a custom badge! 

Important considerations for custom badges: 

IU Branding:
-The IU trident can be used in the badge image, or "Indiana University" can be written out in text on the icon.
-IU branded colors, including variations of crimson can be used. An expanded palette of secondary colors is also available.

Visual Elements and Typography:
-Badges are sometimes displayed at a small size. For legibility and design, create a badge title that is 30 characters or less.
-Images should be clear and easy to read at around 90x90 device pixels. This is the smallest size that applications commonly embed badge images on the web.

Backgrounds:
-Badges are portable beyond Badgr to wherever earners take them. That means they may be displayed against a wide variety of background colors. A white background may want to be avoided as this option usually looks fine in a badging issuer area, but may not be visually acceptable on recipients' job profiles or digital repository options.

What is a micro credential/digital badge?

Indiana University now offers content creators the ability to award a digital badge micro credential for skills and achievements earned via an IU Expand listing, a Canvas course, or even face-to-face training. Each badge awarded is embedded with metadata that verifies its authenticity and conveys criteria that was met to earn the badge. Digital micro credentials can be shared in email signatures, on websites, across social media platforms, and on LinkedIn.

The Office of Online Education partnered with University Communications and Marketing to offer badge icon design services.
Custom IU achievement badge
IU Achievement Badges
From $300
To get started, you'll need:
The information that needs to be conveyed in your badge (e.g. school/unit name, achievement name)
An IU account number for billing
Need more control?
Let's discuss a custom order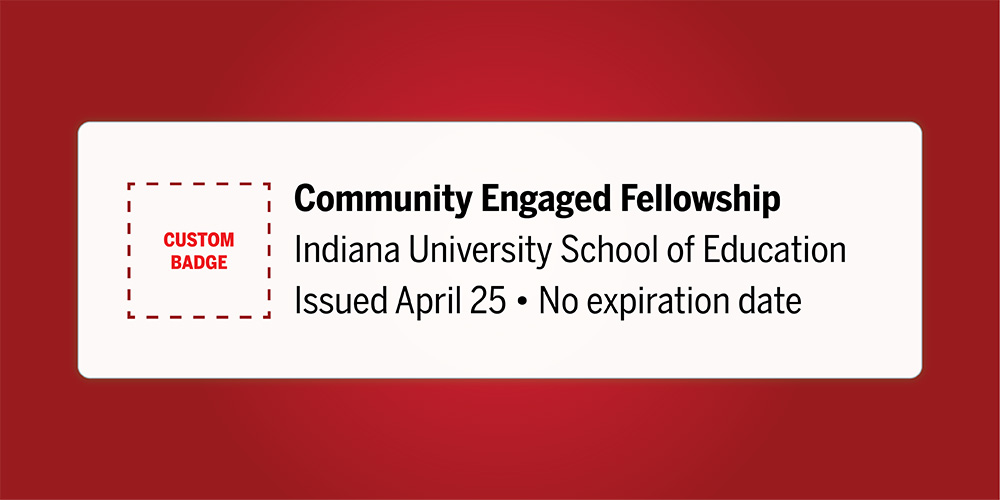 Related products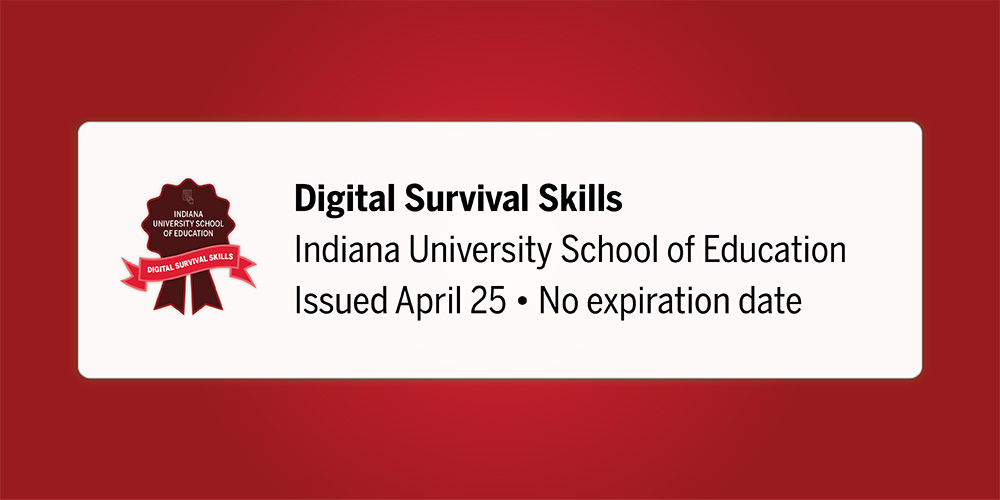 Templated IU achievement badge
Recognize earned skills and/or achievements with a template badge design