Templated IU achievement badge
Tailor a template badge to recognize completed micro credentials
This Storefront option allows issuers to select from three templated badge design options that can then be tailored to reflect issuer content. 

The Office of Online Education partnered with University Communications and Marketing to offer badge icon design services.


What is a micro credential/digital badge?

Indiana University now offers content creators the ability to award a digital badge micro credential for skills and achievements earned via an IU Expand listing, a Canvas course, or even face-to-face training. Each badge awarded is embedded with metadata that verifies its authenticity and conveys criteria that was met to earn the badge. Digital micro credentials can be shared in email signatures, on websites, across social media platforms, and on LinkedIn.

To begin your badging journey, please contact iubadges@iu.edu to set up an issuer account in the university's badging platform, Canvas Credentials (formerly Badgr).
Templated IU achievement badge
IU Achievement Badges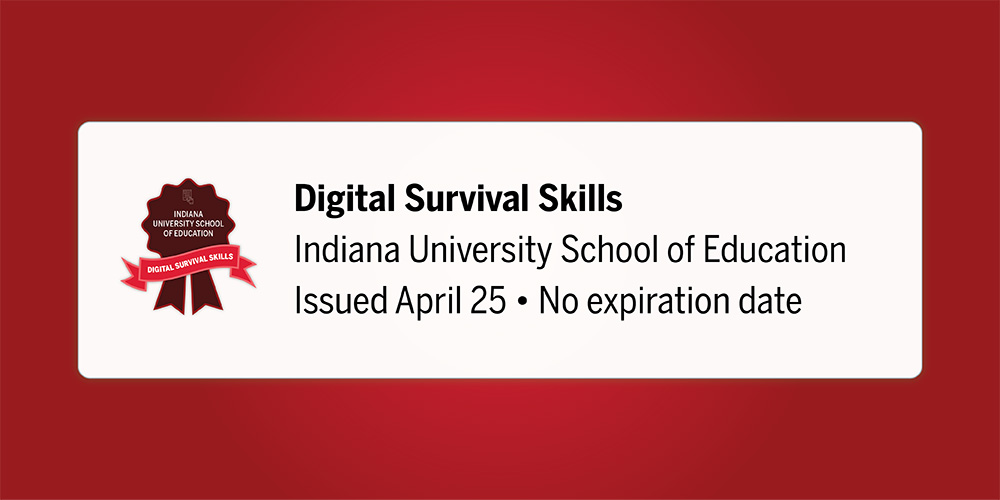 Related products
Custom IU achievement badge
Recognize earned skills and/or achievements with a custom badge design