Let us bring your marketing needs to life
---
Let us bring your marketing needs to life
The Creative and Web Team is a fee-for-service auxiliary unit of University Communications and Marketing. Browse our store products below, or find out more about the range of IU Brand-aware, competitively priced custom services and skills we offer and get in touch: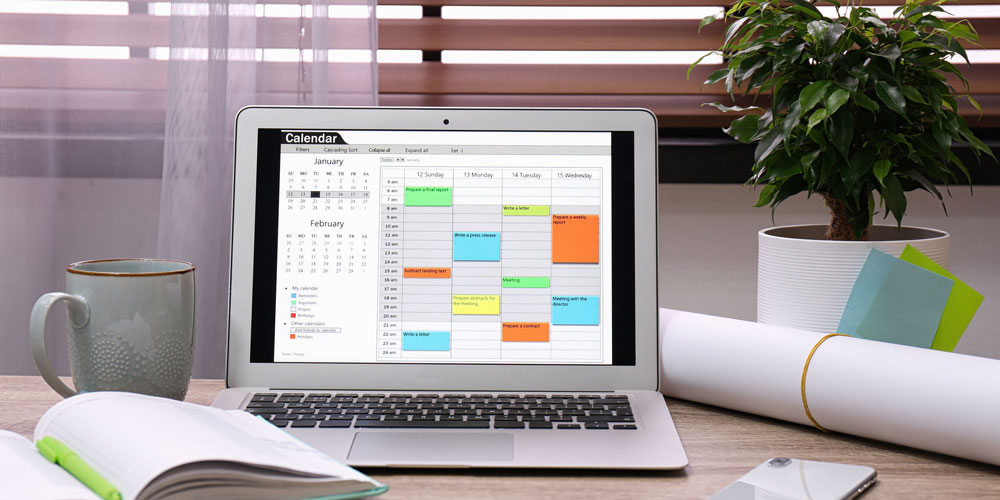 Add to calendar link
Make it easy for Salesforce Marketing Cloud email recipients to add an event directly to their calendars.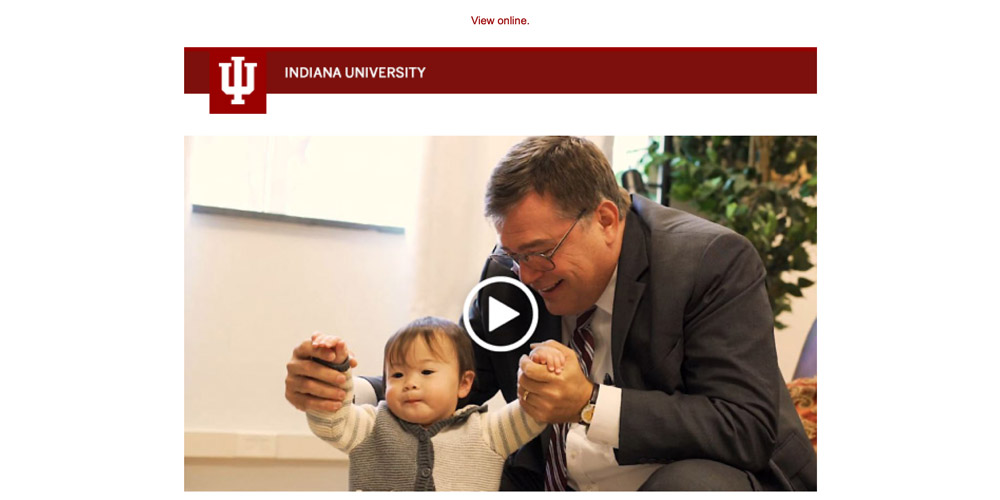 Video embedded in email
Augment an email message by including video with Liveclicker.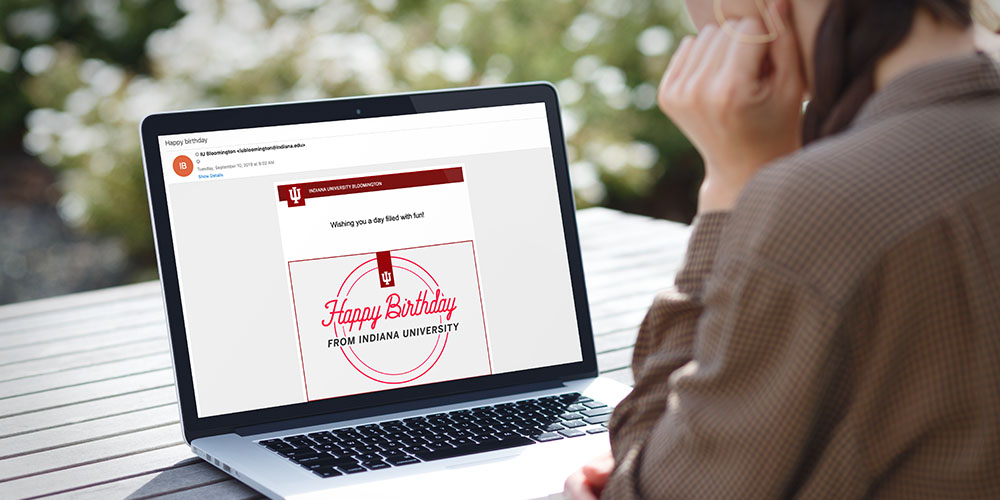 Salesforce Marketing Cloud email send
Send an email message to a specific audience via Salesforce Marketing Cloud.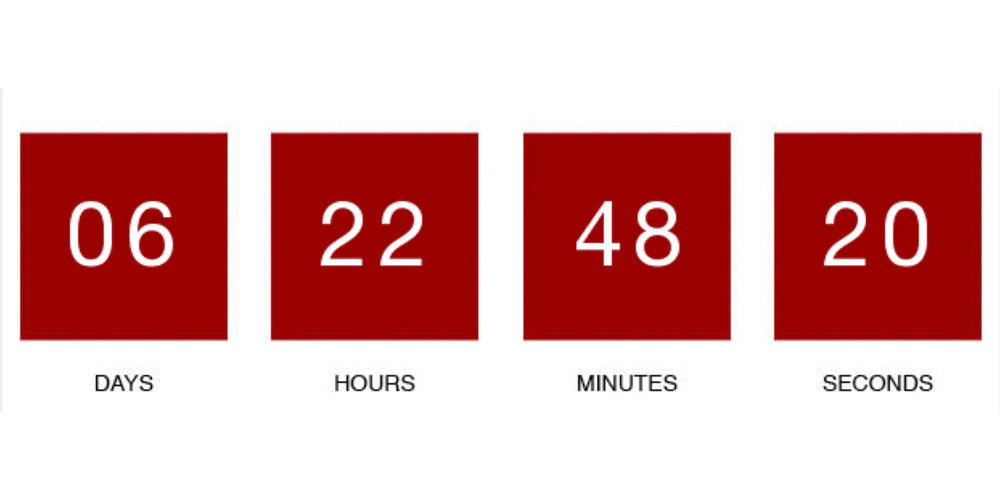 Countdown clock for email
Create urgency by counting down time within an email for events, deadlines, or other important dates.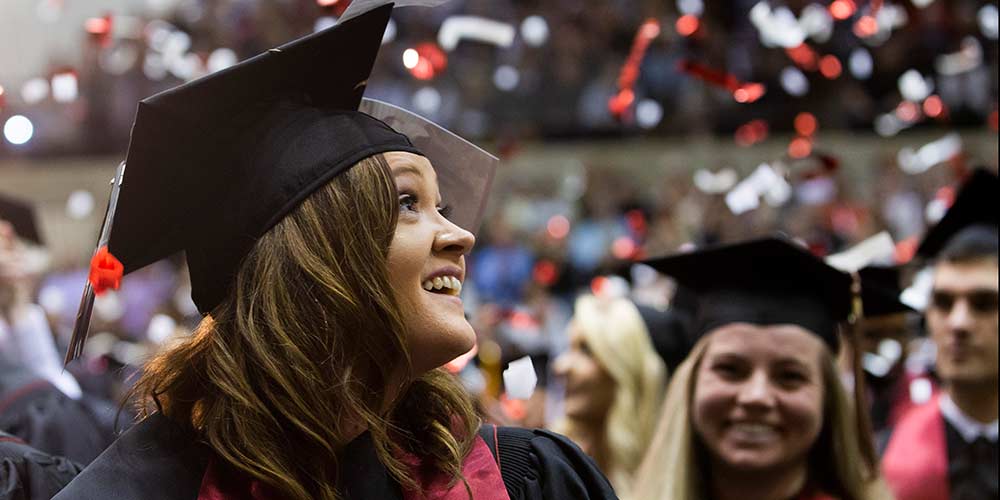 Event photography
Capture the unforgettable moments that tell the story of your event.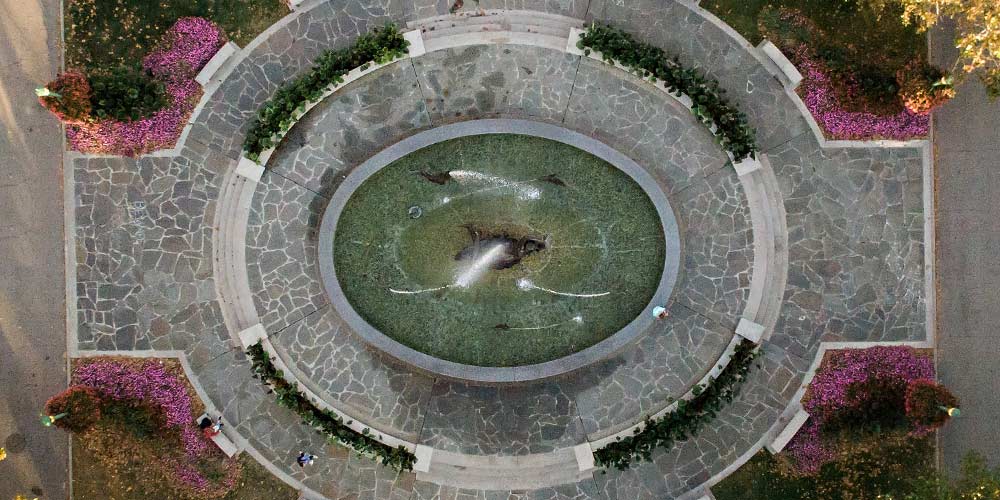 Drone footage
Custom
Take your visuals to new heights with drone photography that gives you a unique vantage point.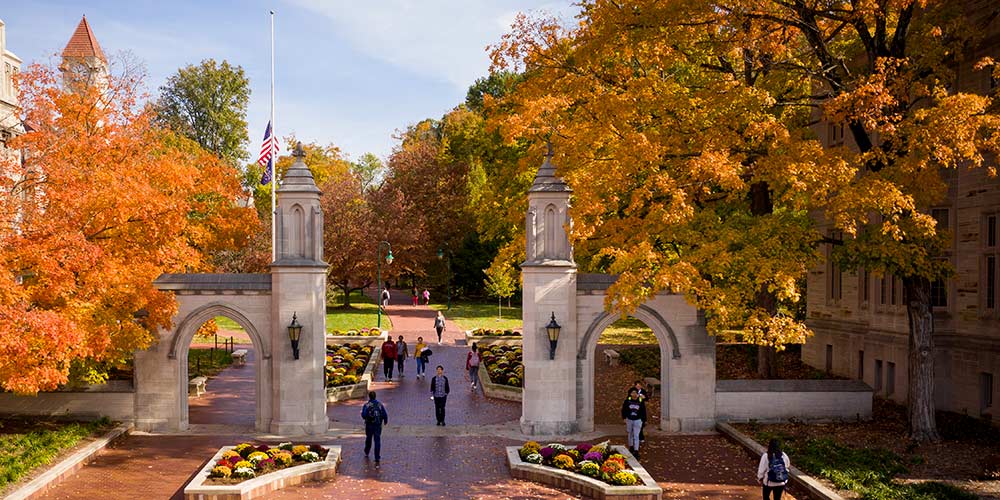 Campus beauty photography
Capture inspirational campus and community vistas that match your strategy.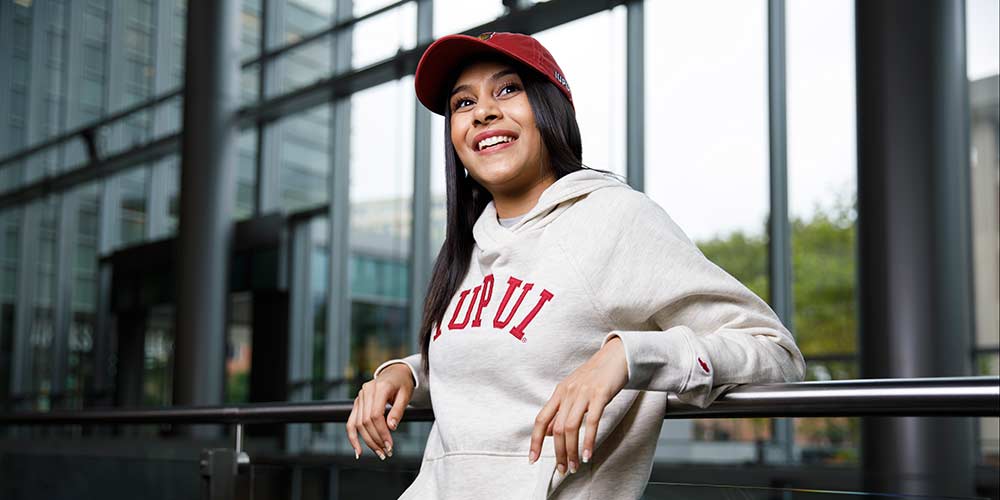 Custom photography
Custom
Capture the subject matter and locations that best represent your program or office.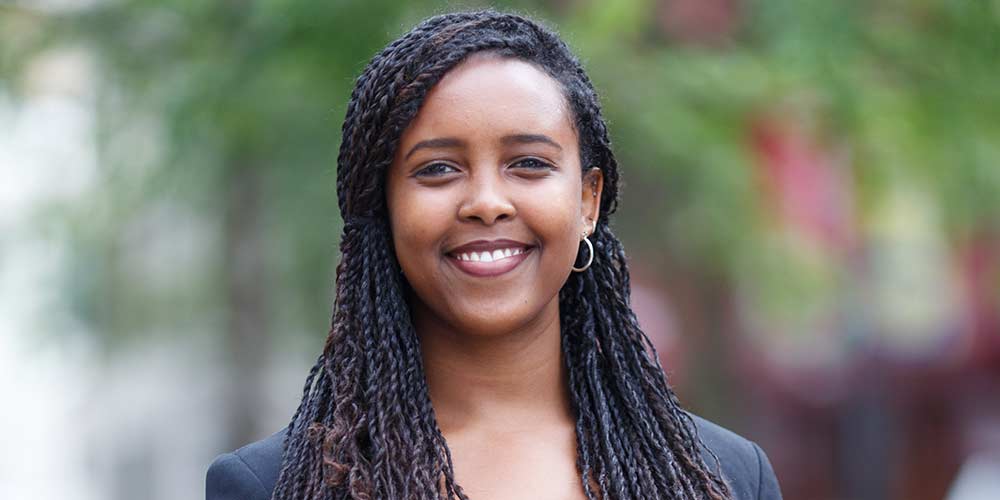 Portraits
Present a polished, professional face to the world with portraits taken in an outdoor setting of your choice.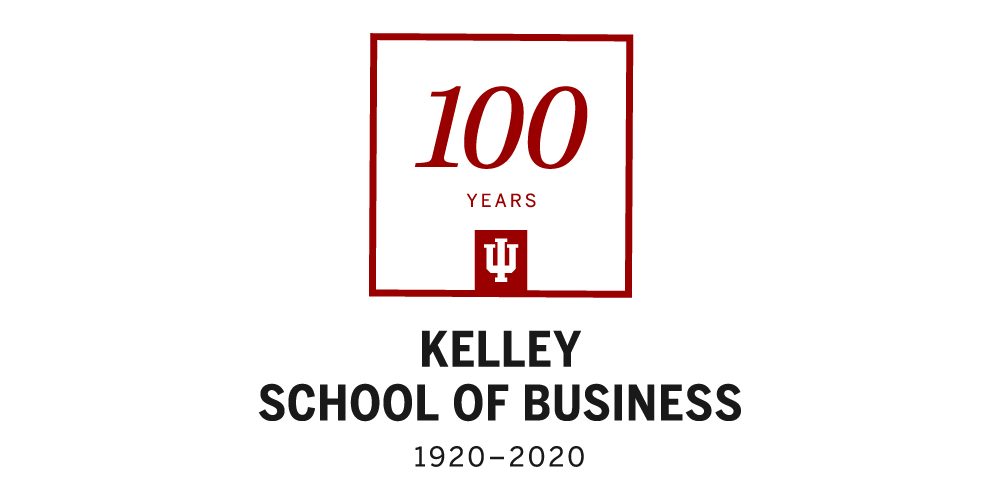 Anniversary mark
Indiana University has developed a visual mark system for observing major anniversaries on all IU campuses.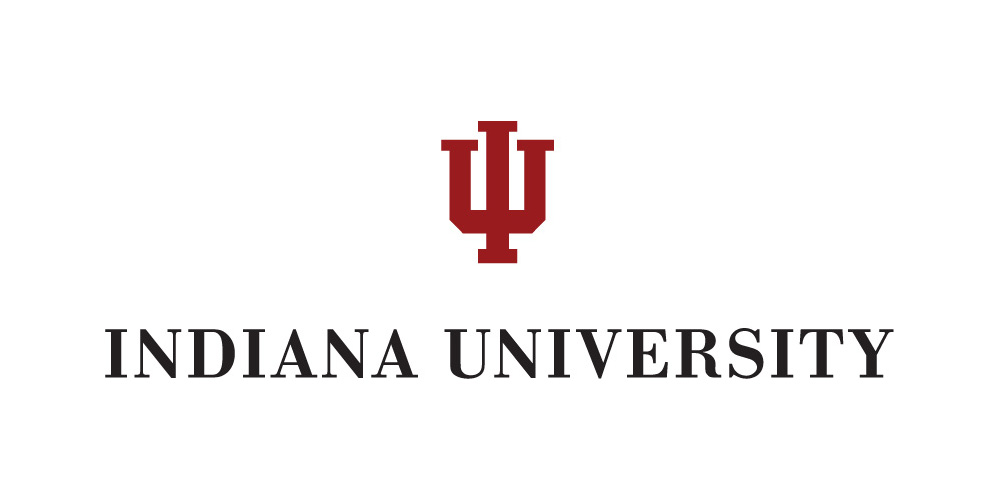 Official signature
Identify your office at formal and academic events, on letterhead, and on business cards.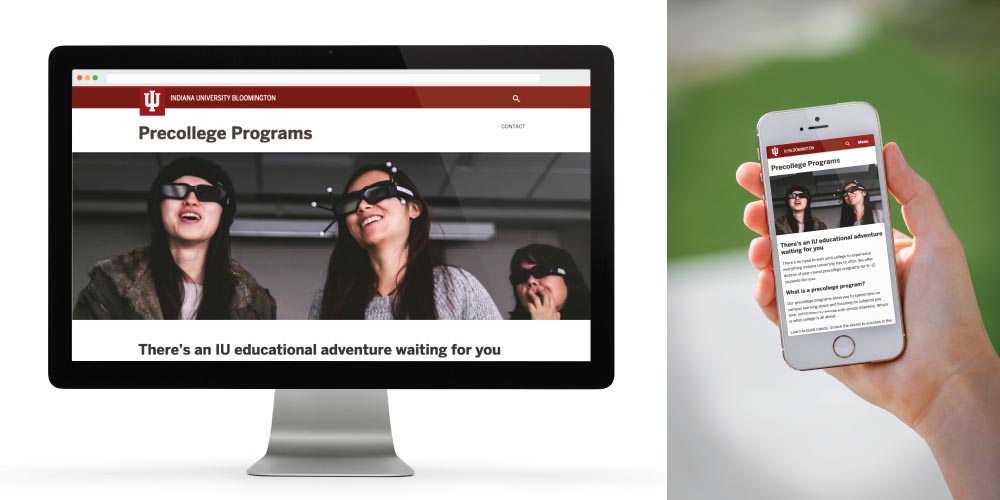 Custom website
Custom
Establish, update, or enhance your online presence with a custom website.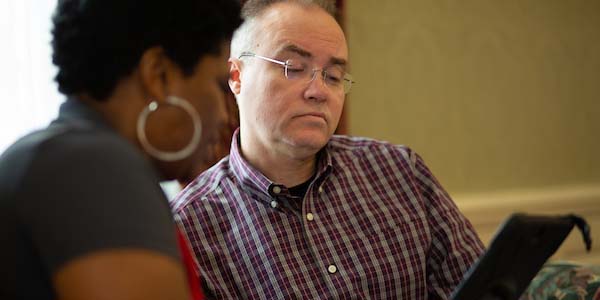 Accessibility review & remediation consultation
Review your website's accessibility score with an expert who will explain the issues and make recommendations for remediation.
FireForm setup
Set up FireForm, IU's custom-built form builder, on an existing site.
MachForm installation
Install MachForm, IU's HTML form builder, on an existing site.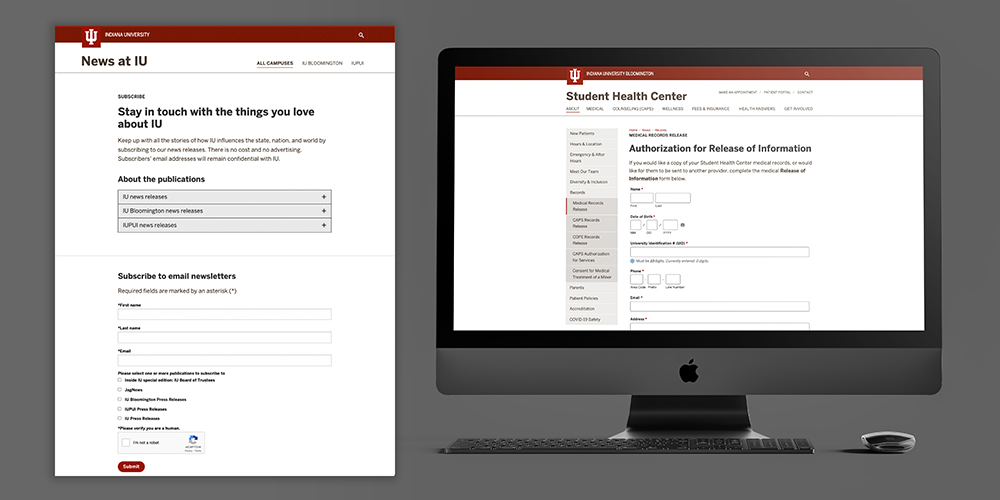 MachForm installation upgrade
Upgrade MachForm to version 18 on an existing installation.
Website Wellness Check
Custom
Creative and Web team will assess your website's structure, navigation, and accessibility; document content and technical features; and make recommendations for updates.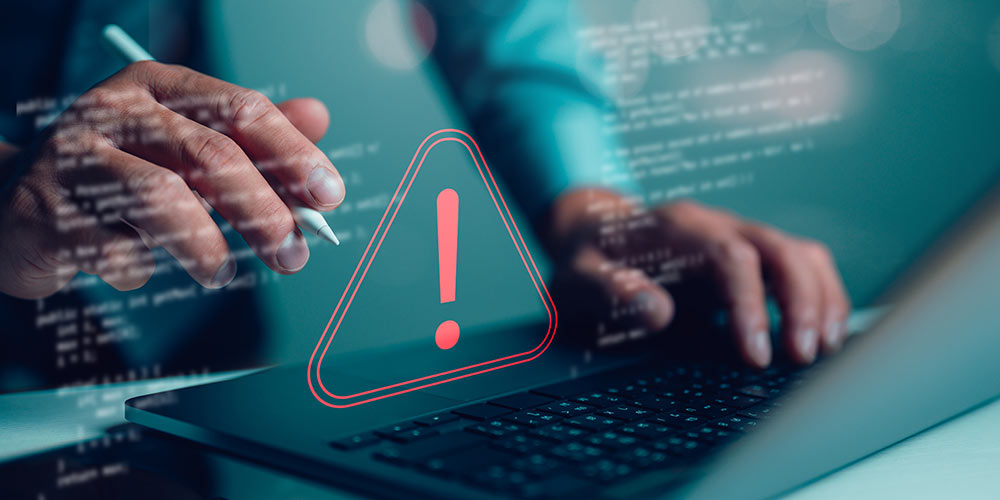 Quality Control (QC) and Assurance Check (1 to 20 pages)
Creative and Web team will perform quality control (QC) and assurance checks on your site of up to 20 pages.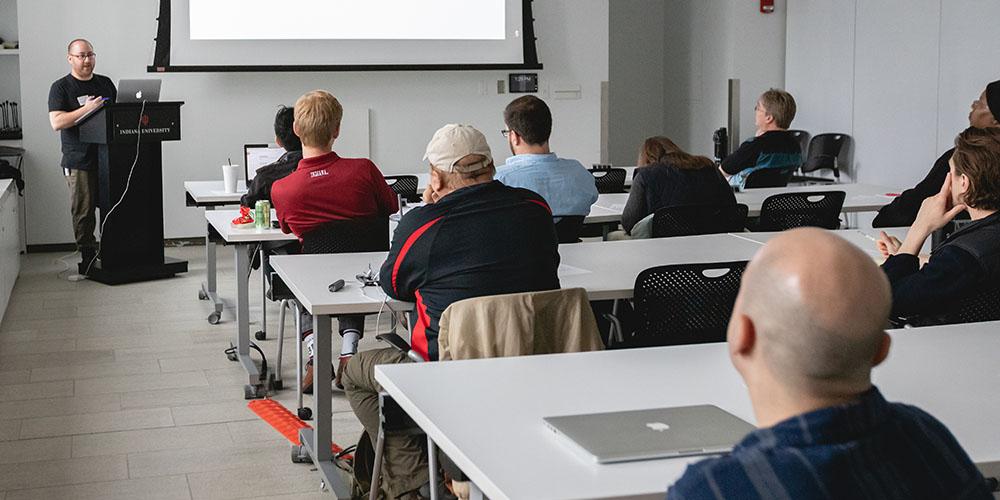 Web content management system (WCMS) training
Explore IU's WCMS and learn how to create pages, edit pages, and more.
MachForm training
Learn how to create simple web forms with MachForm.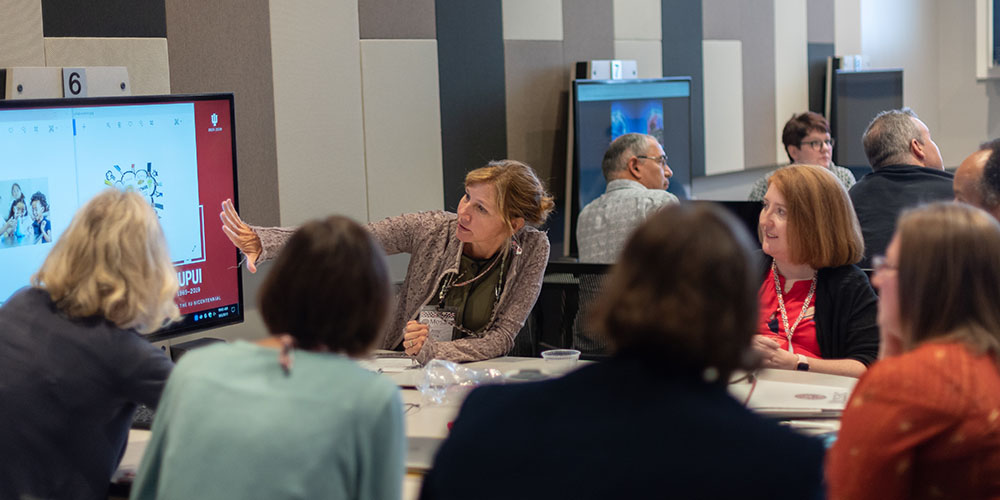 Accessibility training
Learn to identify and address accessibility issues in websites and other multimedia content.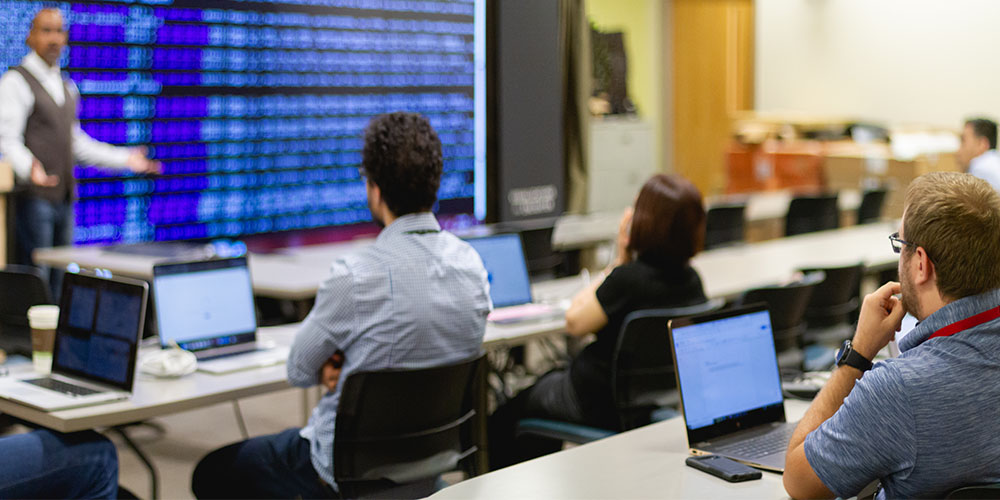 SEO training
Discover how to optimize your web content to improve search rankings.
Custom IU achievement badge
Recognize earned skills and/or achievements with a custom badge design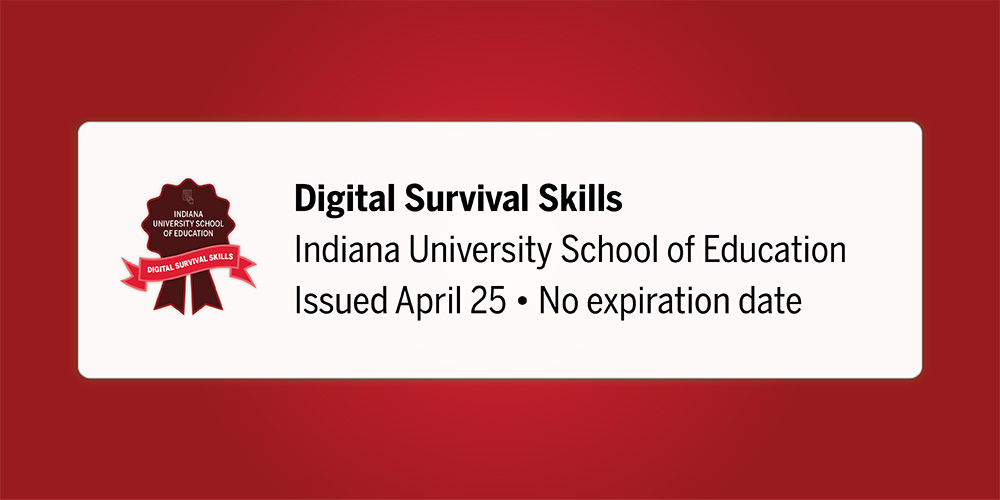 Templated IU achievement badge
Recognize earned skills and/or achievements with a template badge design
Custom marketing
Request a marketing campaign or a custom product.
Get started